β: This is a Beta release of the Fitzwilliam Museum's potential new website.
We want to co-design our Virtual Museum presence with you.
You can return to our current site at any time.
Museums and galleries in Cambridge will be closed to the public as part of a period of national/local restrictions.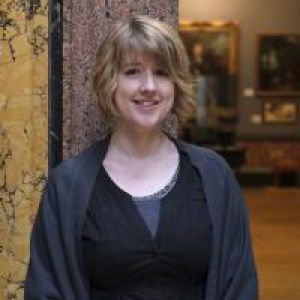 Helena Rodwell
Helena provides support and advice on all aspects of collections care.
Helena holds an undergraduate degree in History of Art from the University of York. She completed her MA in Preventive Conservation at Northumbria University in 2011. After completion of her MA, Helena worked for the National Trust, English Heritage, and Sir John Soane's Museum before joining the Fitzwilliam Museum as Assistant Conservator, Collections Care, in 2016.
Associated Research Projects
Associated Departments
Updates about future exhibitions and displays, family activities, virtual events & news. You'll be the first to know...